Buffing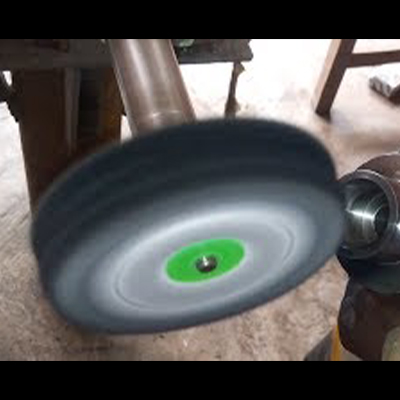 What is buffing :

In simple terms, buffing is a process of cleaning giving a new shine to the product say, a metal product, wood or any composite product. It may give a new radiant look and make the product more attractive. In the process of buffing, there is a buffing wheel attached with an abrasive element used to remove unwanted material from the work piece. It either increases the gloss of the product or creates a uniform look of the product. Generally, the process of buffing is done to remove small surface irregularities. The process of buffing can be carried with the help of buffing machines or even buffing is done manually. Many a times the term buffing is connected with polishing, but, both the procedures are different. Buffing is performed to remove the surface defects whereas polishing is done to upgrade the appearance of the surface.

Buffing operation is performed in two steps:

Cut buffing :

This type is a rough process. This buffing is conducted on a preliminary basis to get rid of surface roughness and major discontinuities. With the use of cut buffing the scratches and other roughness will be removed.

Finish buffing :

This type of buffing is performed after the action of cut buffing. The process of finish buffing gives a polished look to the product and even removes the damages caused by cut buffing on the products. As compared to cut buffing, this process is quicker and easier. At Morale Engineering, we provide the services of buffing with the help of abrasive wheels to give a new and shiny look to the product. We have earned a good name in the market for our services of buffing and this has been possible only because of our excellent performance. We have a team of skilled workers who perform the process of buffing with the help of latest technology and modern technics followed by us. We keep interactive sessions with our clients to brief them about our process and also to understand their requirements. Our ethical policies designed for the satisfaction of our clients include timely delivery of the products and/ or services as provided from our end. We ensure that the active life of product of our customers gets enhanced due to our services.