Cone Mill Manufacturer, Exporter in India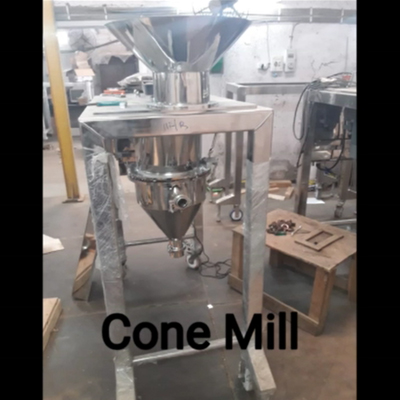 It is called a Cone Mill due to its shape like a cone and it can be made available in various diameters.A Cone Mill is an instrument which is used for the purpose of milling mainly in the food processing and Pharma industries. This can also be used efficiently in chemical industries depending upon the application. These are used for reducing the size and delumping of powders and granules. This device is best suited for use in wet and dry grinding and is ideal even for fatty, heat sensitive and moist products. Stainless steel is used in the construction of Cone Mills as it becomes easy to clean and maintain.

Generally the structure of the machine is such that it has a wide area at the top and the area gets minimized at the bottom. The parts that make up a Cone Mill comprise of an impeller, hopper, cone blades and a granulate knife. The material to be refined is input in the machine by hand or by gravity. This instrument gets manufactured at morale engineering by considering all the safety precautions required and per the national and international standards as necessary. We design the product to suit the process, environment, cleaning capacity as per individual application needs. The prime objective of this machine is to ensure that uniform particle size reduction can be attained with least noise pollution impact with maximum efficiency, speed and good quality.